The night before we were heading to Miami for our St. Patty's shows, we decided on one more quick rehearsal of the new songs we would be performing that weekend. And after rehearsal we would load up the van so we could head out the next morning at 6:00 AM.
I am so glad we did that…
About 20 minutes into the rehearsal, the volume level on my amp started fading. Was it a pedal? A cable? The amp?
The first thing I did was bypass all my pedals and plugged my guitar directly into the amp. It sounded great for about 10 minutes then sure enough… near silence.
At this point it was around 8:00 PM and total panic set in.
I immediately called a South Florida Guitar Center. "Sorry" says the store manager, "we don't rent amplifiers." CRAP!
I was about to call SIR back-line rentals in Nashville when I remembered my friend Luke has a Vox AC30. I gave him a quick call and he was kind enough to lend me his amp. I was able to pick it up the next morning on our way out of town.
As always, we had an awesome time in Miami…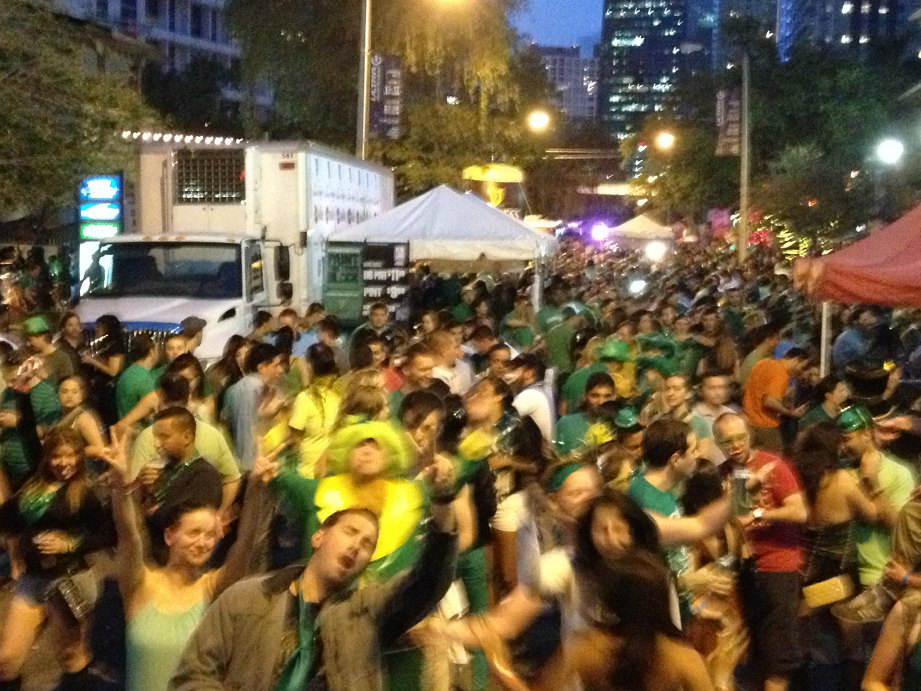 After we returned from an amazing weekend in Miami, I dropped my AC30 off for repair at Nashville Amplifier Service. They re-tubed the entire amp, replaced a faulty jack and soldered a few loose connections on the board.
Two weeks later, excited to get my amp back I head to the repair shop. I walk in the door and immediately see the amp to my right on the floor. I also see this cool looking, beat up, old Fender amp right next to mine. Then I notice the name of the owner taped to the side of it… Vince Gill.
I said to the guys "I gotta take this picture." They chuckled.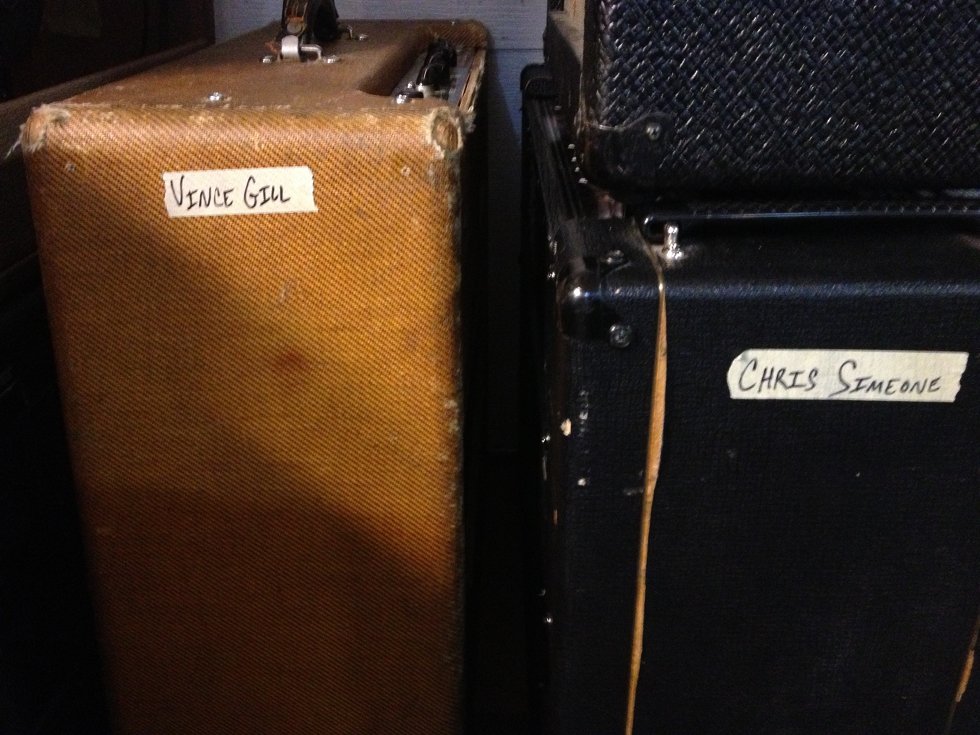 The benefits of living in Nashville I suppose.
I get the amp back home and immediately crank it up. WOW… my amp never sounded so good. The guys at Nashville Amplifier Service did an amazing job.
I'm always excited to get out and play the music of U2, and now I really can't wait for our next UZoo show to see what this amp can really do.
Who knows, maybe I'll look out into the crowd and see Vince Gill downing a Guinness.