I'm excited for the new U2 record. They are an amazing band and Danger Mouse will really help make it an interesting record.
My concern is less about the record. They're great song writers and there will be some amazing songs on this record!
What's on my mind is more about the bands internal concerns over relevancy, radio hits and their definition of a radio hit.
There are too many factors in the music world right now that are against them and out of their control. Two that come to mind are the radio industry experiencing a downward trend, and kids like Justin Beiber and Taylor Swift rule the airwaves.
Some 16 year olds may "get" U2 but most won't. Does that make U2 irrelevant? I don't think so. I just think a relevancy shift has occurred.
I wonder how the four lads define their relevancy? Is it a radio hit? If so then what kind of station? Classic rock? Pop? Is their focus the 30+ crowd? Or are they hoping to make strides in the Lady Gaga market?
I hope this was less of a concern for U2 during the making of the new record. Having the "relevancy issue" hanging over any recording session will affect the creative process. And that's what I think some may hear on No Line On The Horizon.
This I do know… U2 is certainly relevant in my life! As soon as the new record drops, I'm parting with the cash. As soon as tour presale codes become available, out comes the debit card to buy me some tickets!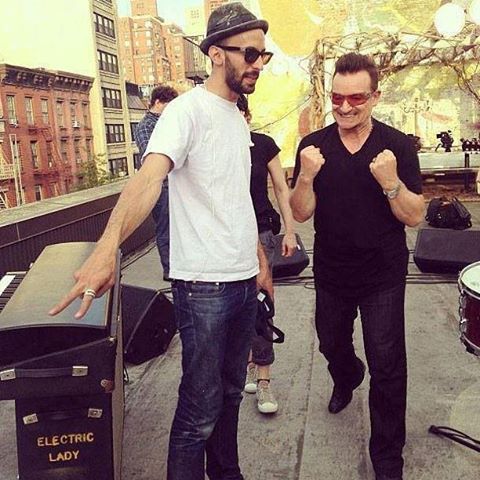 "Yes Bono this record will be relevant,
now grab that mic and sing…"