In case you missed them, here are some U2 headlines from this past week (Oct. 6, 2014) that we thought were worth mentioning. Of course all the pre-tour headlines are huge, so we have written a separate post to track those updates.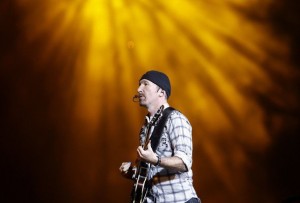 The Edge has considered recording a solo album, but is too busy … for now. In this article he is quoted saying "I have occasionally thought about it, and I'm singing more than I have ever sung. I even contemplate the idea that I might sing something on a solo album. But there's never any time."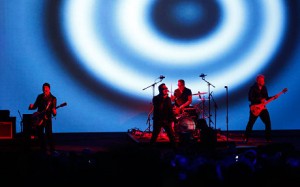 The Edge has admitted that he had concerns regarding Apple's giveaway of U2's new album, Songs Of Innocence."I absolutely had my doubts about it before we did it, and after, but it was the right thing to do. It was an opportunity that will only ever come around once for anybody. I don't think anybody would want to do it again."
U2 break their own Billboard record: If The Miracle (of Joey Ramone) reaches the Top 10 on the chart, U2 will be one of two band with 24 Top 10 hits – the most in the chart's 26-year history. The other band is the Red Hot Chili Peppers.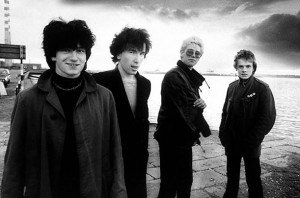 Every U2 song, ranked includes songs from U2's 13 albums, one-off singles like Invisible and Ordinary Love and various other tracks for a total of 150 songs. The top 40 songs are found on second page of the Radio.com article.
The BIG news stated in this MSN article is that, according to Apple, "81 BILLION customers heard at least one song from the [new U2] album during its free period." That includes Earth's 7+ billion inhabitants and billions of other life forms from various galaxies.
We had to poke a little fun at that one. Obviously the writer meant 81 million downloads, and that includes 26 million full-album downloads. It's going to be interesting to see the impact those numbers have on the physical CD and vinyl sales which started earlier this week.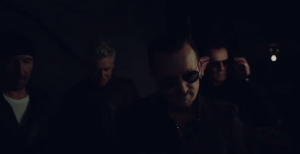 The last item on our list of U2 headlines was this Facebook post: Ask the band anything you like. On Tuesday October 14th, U2 will post their answers to some of the 9,000+ questions that were asked. In addition to all the questions, their Facebook post has over 900,000 views and over 51,000 likes.
If you like these U2 headline updates, please leave us a comment below and let us know.