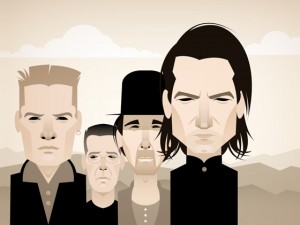 An independent.ie article entitled "The incredible shrinking band: What's going on with U2?" asks the question "Have U2 lost their pulling power?" It goes on to say "Bono and the Edge have let it slip that, when the group tour next year, they won't be taking in their traditional stadium stomping grounds … Instead, they are to step down to smaller venues … Why arenas and why now? Perhaps fear and uncertainty are at play."
Fear and uncertainty? Doubtful! Ten minutes of research reveals that this is not the first time U2 have "downsized" or combined arenas and stadiums. Let's take look at some of those tours starting with The Joshua Tree tour.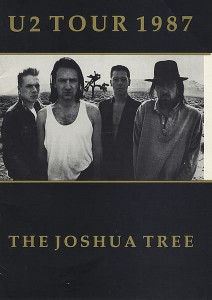 The Joshua Tree Tour took place during 1987 in support of their album The Joshua Tree. The first leg took place in American arenas. The second leg took on European arenas and outdoor stadiums. The third leg returned to American and Canadian arenas and stadiums. The tour ended back where it started in Tempe, Arizona, but this time at Sun Devil Stadium. The 79 North American shows on the tour sold 2,035,539 tickets and grossed $35 million.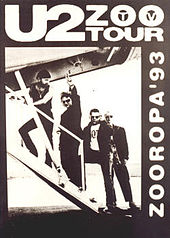 The Zoo TV Tour staged in support of their 1991 album Achtung Baby, visited arenas and stadiums from 1992 to 1993. Comprising five legs and 157 shows, Zoo TV sold around 5.3 million tickets. After two arena legs, the show's production was expanded for stadiums for the final three legs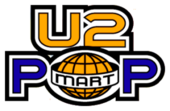 The PopMart Tour launched in support of the group's 1997 album, Pop, was performed mostly in stadiums from 1997 through 1998. The PopMart Tour comprised five legs and 93 shows, attracting about 3.9 million fans.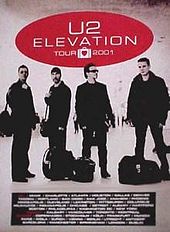 The Elevation Tour, which launched to support the group's album "All That You Can't Leave Behind," visited arenas in 2001. It was the top concert draw of 2001, grossing $143 million. It was also top draw in North America, with the band's 80 shows grossing $110 million.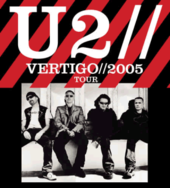 The Vertigo Tour, launched in support of the group's "How to Dismantle an Atomic Bomb," visited both arenas and stadiums. The Vertigo Tour consisted of five legs that alternated between indoor arena shows in North America and outdoor stadium shows. The tour grossed $260 million in 110 sold-out concerts in 2005, making it the top-grossing tour of the year. In North America alone, the tour grossed $138.9 million with around 1.4 million tickets sold. By the time it finished, the Vertigo Tour had sold 4,619,021 tickets — with 131 shows — for a total gross of $389 million; the gross was the second-highest such figure ever.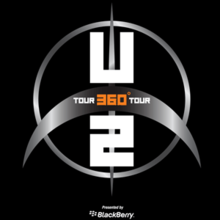 The U2 360° Tour, launched in support of the group's 2009 album No Line on the Horizon, visited stadiums from 2009 through 2011. By its conclusion, U2 360° had set records for the highest-grossing concert tour with $736 million in ticket sales, and for the highest-attended tour with over 7.2 million tickets sold.
With the exception of the Popmart and 360° tours, arenas have been a huge part of U2's touring strategy.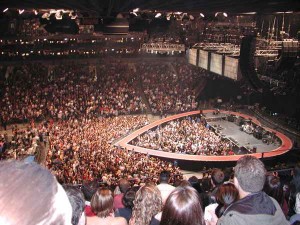 Bono and The Edge did not let anything "slip" in their recent interviews. They and Adam were very clear and intentional when they commented on the up-coming tour. It will most likely start in smaller venues. And why not? After the colossal success and sheer size of the 360° tour, why would U2 want to try and top that?
The Edge recently told Rolling Stone Magazine "The tour is still in the planning stage so it's too early to describe what it will be like. I think we will start small. We certainly can't get any bigger than the last tour."
Adam recently said in a Q Magazine article that "We're booking the tour in pairs of shows. We want to have two different shows. That's the plan at this point, but it could all change."
During an recent interview, Bono told Absolute Radio's Christian O'Connell "We're gonna be touring. We're gonna start next year. We're gonna try and play the O2 and places like that, more indoors than outdoors this time, but we'll see where it takes us. It's exciting."
And Live Nation Chairman Art Fogel told The Independent "Without giving away any trade secrets, when you get to that level of production and scale [regarding the 360° tour], it's not such a bad thing to go back the other way. I'm not sure you can ever go beyond that 360° production and make any sense of it."
All those statement seem pretty clear that they will at least start out with arena dates. But it does not sound like anything is set in stone yet. They could possibly change things up and do a mix of arenas and stadiums as they have done in the past.
Bono mentioned the possibility of playing the O2 arena, which has a seating capacity is 20,000 people. That coupled with the idea of "two different shows" as mentioned by Adam, means they are looking at the potential of 40,000 tickets sold at a single venue. That is stadium capacities.
"Fear and uncertainty" probably has nothing to do with the decision of U2 playing arena shows this up-coming tour. And based on U2's tour history and the success of the 360° tour, one certainly cannot call them "the incredible shrinking band." Especially in a time when supposedly "stadium rock is no longer regarded as the pinnacle of live music," as stated by independant.ie.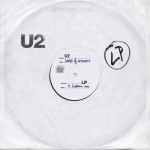 It's simply time for a U2 arena tour. It's the right thing to do—stripped down, intimate shows that focus on the fans and their connection with a the biggest band on earth and their songs. A fitting idea for the deeply personal stories found on "Songs Of Innocence."