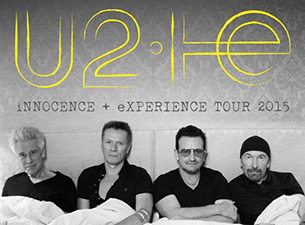 U2 fans, read this important ticket info carefully before you buy your 2015 INNOCENCE + EXPERIENCE TOUR tickets!
This tour is credit card entry tickets only. You cannot buy from the secondary market – you won' be able to get in. And you cannot sell or give away your tickets. The recipient of your tickets will not be able to get in without you! If you cannot go, kiss your hard-earned money goodbye.
I copied the following from the Ticketmaster site:
Ticketmaster Credit Card Entry Tickets are NON TRANSFERABLE. THE ORIGINAL TICKET PURCHASER MUST ATTEND THE EVENT. At ENTRY you must provide the CREDIT CARD USED TO PURCHASE AND VALID PHOTO ID. Name on credit card must match photo ID. Entire party MUST enter the venue at the same time.
You've been warned. Now choose wisely!
Note: All the uppercase text is from the Ticketmaster website. I'm not yelling at you. 🙂